A Day At A No Minor Sale Event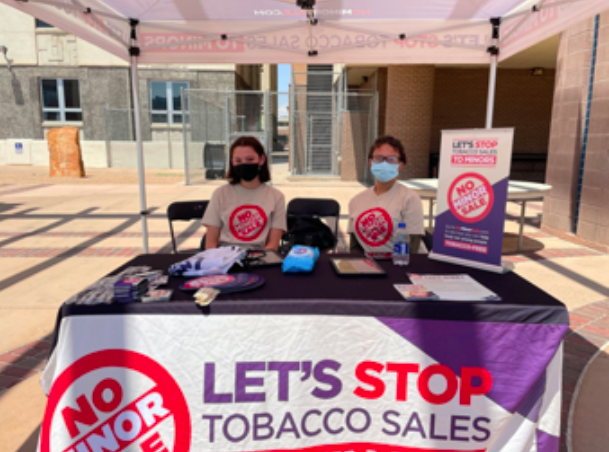 Hi! My name is Rio Romero and this year I will be a sophomore at Los Lunas High School. I joined Evolvement October of my freshman year. I've really enjoyed being a part of a movement that is going to make change.
I've already done so much with Evolvement, and I haven't even been a member for a year yet. Because of coronavirus, events have been limited to Zoom meetings. But that hasn't stopped us from still finding ways to advocate and have our voices heard. I've presented over Zoom about five times already with the Virtual Day of Action being one of them.
Although I do enjoy Zoom meetings, I was excited to get the opportunity to be a part of a live event. I signed up right away! This event was through our No Minor Sale campaign. We had a tent at the Juneteenth festival at Civic Plaza in Albuquerque. Me and my fellow Evolver, Jazelle Basped, were in charge of getting people to take No Minor Sale opinion surveys using the iPads that were given to us. At first, I was feeling pretty shy but by the end of the day I was having no problem talking and asking people to take our surveys. The festival had live music which was so cool and I really enjoyed getting to talk with Jazelle. I would do the event again in a heartbeat, and it's just a really good feeling to know that I am a part of making a healthier community.
A Day At A No Minor Sale Event