Making A Difference During A Pandemic by Ariana Salguero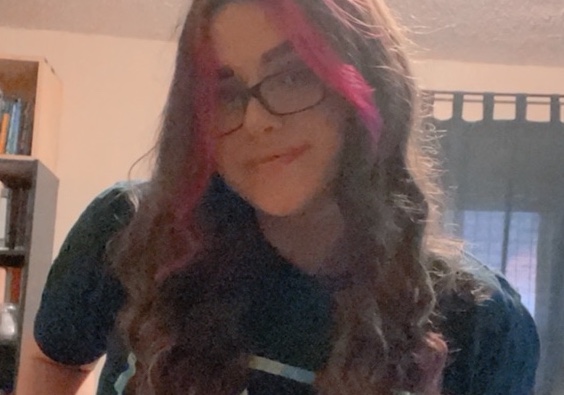 Hi! My name is Ariana Salguero. I attend Portales High School in Portales, New Mexico. I joined Evolvement my sophomore year when a fellow Leadership Team member told me about Evolvement (hey Cali!!). I have been in Evolvement for one year and this is my first year on the Leadership Team. Joining this organization during a pandemic was very eye-opening to me, to see people trying to make change through a worldwide virus outbreak.
Joining during a pandemic was the best thing I ever did. It got me out of my shell. It let me meet people from all around my state with my busy school schedule and let me build a bridge to people through my computer. Even though I prefer more in-person events, I enjoyed all the virtual training and hangouts that I have been to. The leadership summit has been a very enjoyable experience because it is so nice to see kids from my school try and make changes as well as getting to have group texts with new friends from other schools. I also love exchanging accomplishments and seeing what I want to try to achieve with my journey in Evolvement the rest of my high school career.
Being a part of Evolvement has shown me to be less selfish, look beyond myself and at my peers and my community members. Also, something that has stuck out to me since my first training was to watch tobacco ads and promotional videos with a different lens and how they target minorities and young adults. This has shown me to look at every single ad, product, and commercial from a different point of view. I can speak out, talk to legislators, promote tobacco-free schools through 24/7, and the harmful effects of flavored tobacco products on teenagers through No Minor Sale. I've learned that I have the opportunity to make a difference and that getting my voice heard is possible.
Making A Difference During A Pandemic by Ariana Salguero