Why Tobacco Policies Are Important for the Youth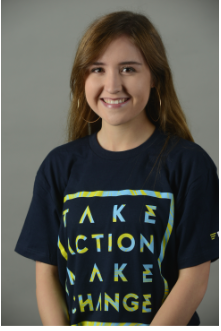 My name is Elena Pearson and I am an upcoming senior at Capital High School. This will be my second year in Evolvement and I can honestly say that joining is one of the best decisions I've ever made. High school is where you find your passions. Working to change the flaws in our system, especially when it comes to the youth, happens to be one of mine.
Currently, there are loopholes in our tobacco policy that need to be fixed. Rules can be put in place–but without a strong policy, an epidemic number of minors will continue to use tobacco products.
Youth should care a great deal about these policies. We are the ones who will be affected by this and if we don't make a change, we'll watch our children go through the same struggle.
Why Tobacco Policies Are Important for the Youth