Training Season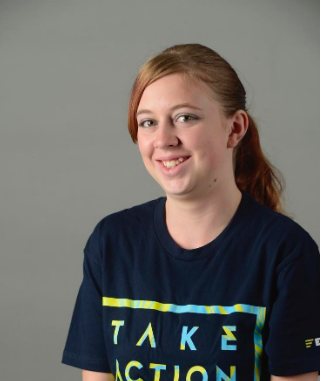 It is 2019 at Valencia High School and my name is Serenity Richetti and this is my 2nd year in Evolvement. I joined Evolvement because both of my parents are major smokers. I found out about Evolvement when the Youth Field Organizer came to my school. She made me feel like I could make a difference by talking about the harms of tobacco.
My first training happened in February of 2019 and it was an all-day activity. During the training we did an assignment that had to do with watching videos and explaining what was occurring. We also got an idea of what the program was about and what we could do. Before we ate lunch, we ended up going outside and collecting MOPs from fellow students. The lesson I learned from the training is how bad tobacco use is in New Mexico.
Having this experience, I took away the fact that the program was. Making a difference. With this program people are actually able to see the harm in tobacco use. It benefited me and my fellow Evolvement students by giving us a group of people that support the same ideas. When you come to the training be prepared to do work, make new friends, and collect knowledge. Even returning members are still learning more. I made new friendships at the training and everyone will listen to your opinion. Evolvement is an amazing program and it is also really fun.
Training Season